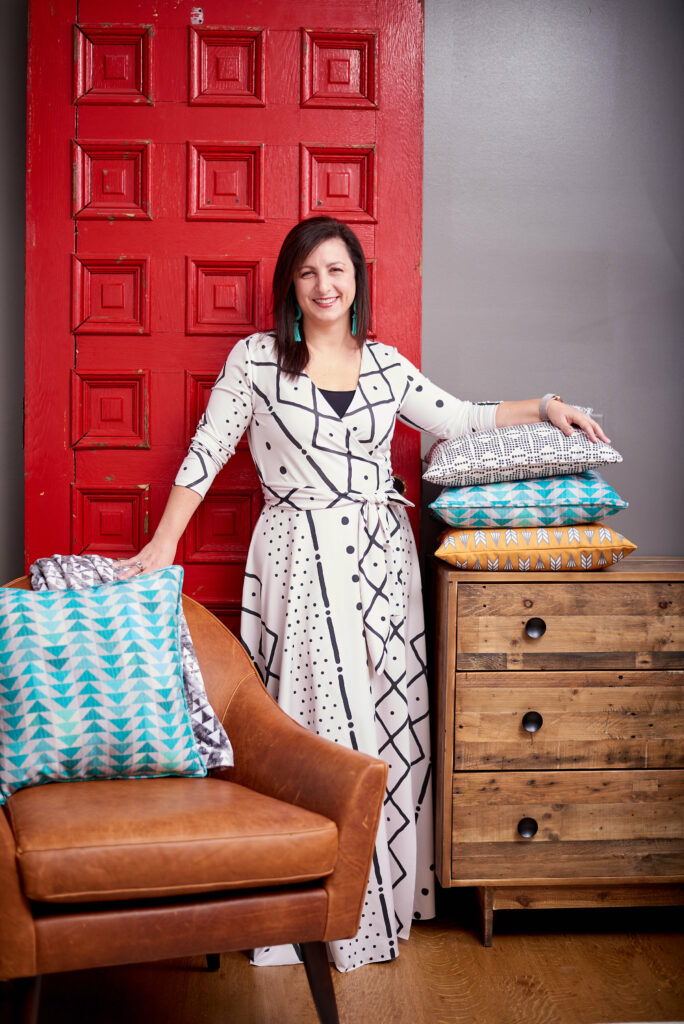 "My starting place is always function—how does the space need to serve those that inhabit it."
About Me
As an evening dress buyer for Saks Fifth Avenue in New York City at the turn of the millenium, I fell in love with color and texture and pattern, but it was during my tenure as President of Spoonflower that I discovered a real passion for interior design. Over the years, I have honed my design skills in both commercial and residential projects and trained in Interior Design at Parsons School of Design in NYC.
My starting place is always function—how the space needs to serve those who inhabit it. What is missing? What added forms enable an uncluttered and neat environment that can easily be maintained? With the purpose and utility of a space as the driving factors, I uncover the potential and beauty of the end product.
I like to be thorough in my design of interior spaces, and that means considering the exterior as well. What will the views from the windows be and how do we highlight any assets beyond the walls of the room? Having grown up around parents that really appreciated and worked heavily in their landscape, and having now reconstructed three of my own in various homes, I relish any chance to discuss trees and shrubs and how to maximize one's views.
I am big on personal expression, not overly stuffy spaces. My current home is what I consider colorful Modern Farmhouse style with touches of an industrial influence.
I love taking on residential or commercial interior design projects that cause people to fall in love with their spaces. Do you have a project that we can discuss?
Spaces that Speak to You
I approach every residential or commercial interior design project with a fresh eye and a personal approach. Through an interview process, I learn how your space needs to function and feel, and this is my jumping off point. Check out some of my past projects to see personal stories unfold in delightful space transformations.