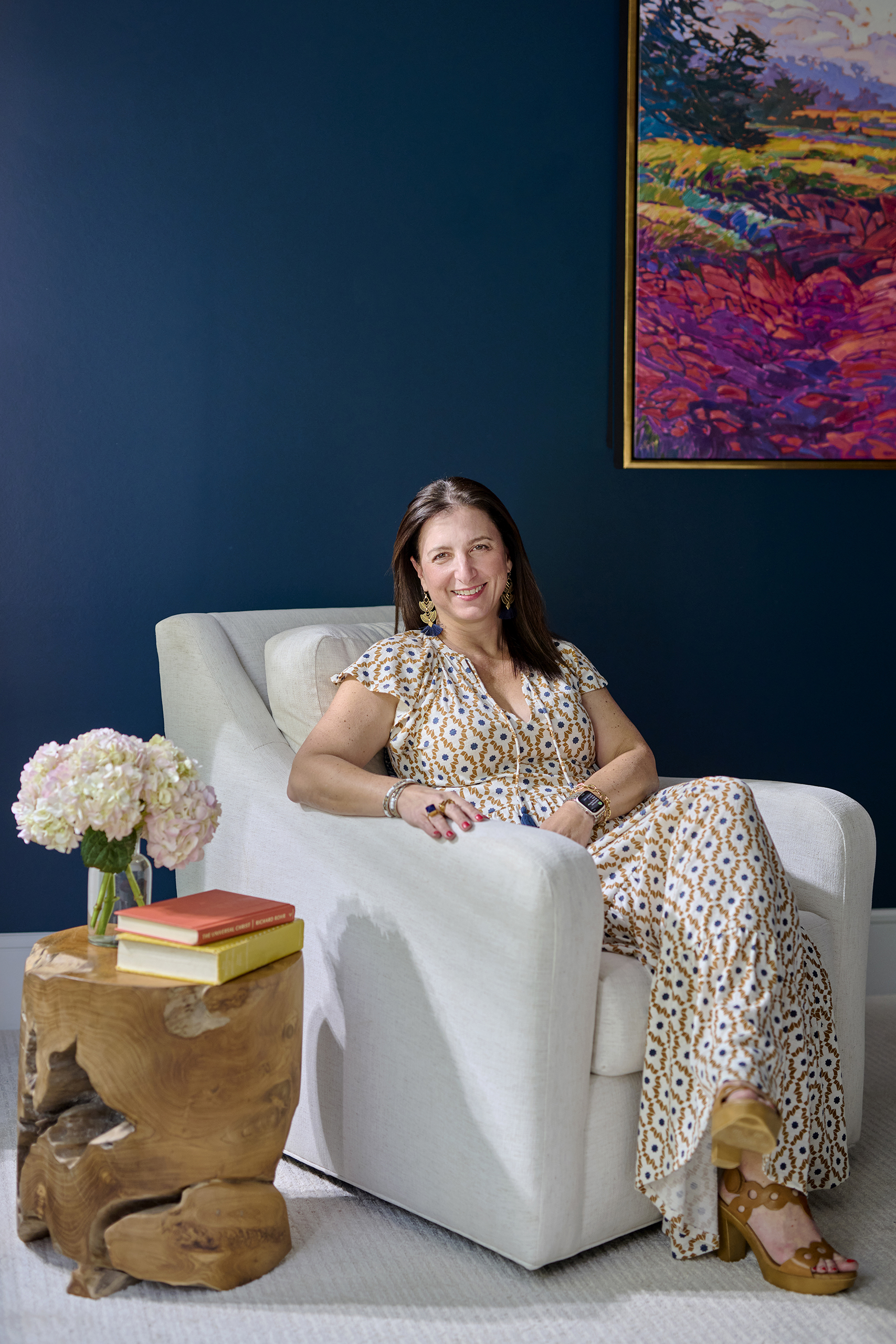 "My starting place is always function—how does the space need to serve those that inhabit it."
Sloan Polish Design is a residential and commercial interior design firm located in Chapel Hill, North Carolina. We work with clients in the greater Triangle area on a diverse range of project needs from whole home guidance on ground-up, new custom builds to multi-room renovations and single room furniture refreshes.
Our starting place is always function—how the space needs to serve those who inhabit it. What is missing? What added forms enable an uncluttered and neat environment that can easily be maintained? With the purpose and utility of a space as the driving factors, we uncover the potential and beauty of the end product.
We like to be thorough in our design of interior spaces, and that means considering the exterior as well. What will the views from the windows be and how do we highlight any assets beyond the walls of the room?
We love taking design projects that cause people to fall in love with their spaces. Let's solve some fun problems together and have you loving where you live!
Spaces that Speak to You
We approach every residential or commercial interior design project with a fresh eye and a personal approach. Through an interview process, we learn how your space needs to function and feel, and this is our jumping off point. Check out some of our past projects to see personal stories unfold in delightful space transformations.