Click on photos to view larger in light box setting.
Before & After Slider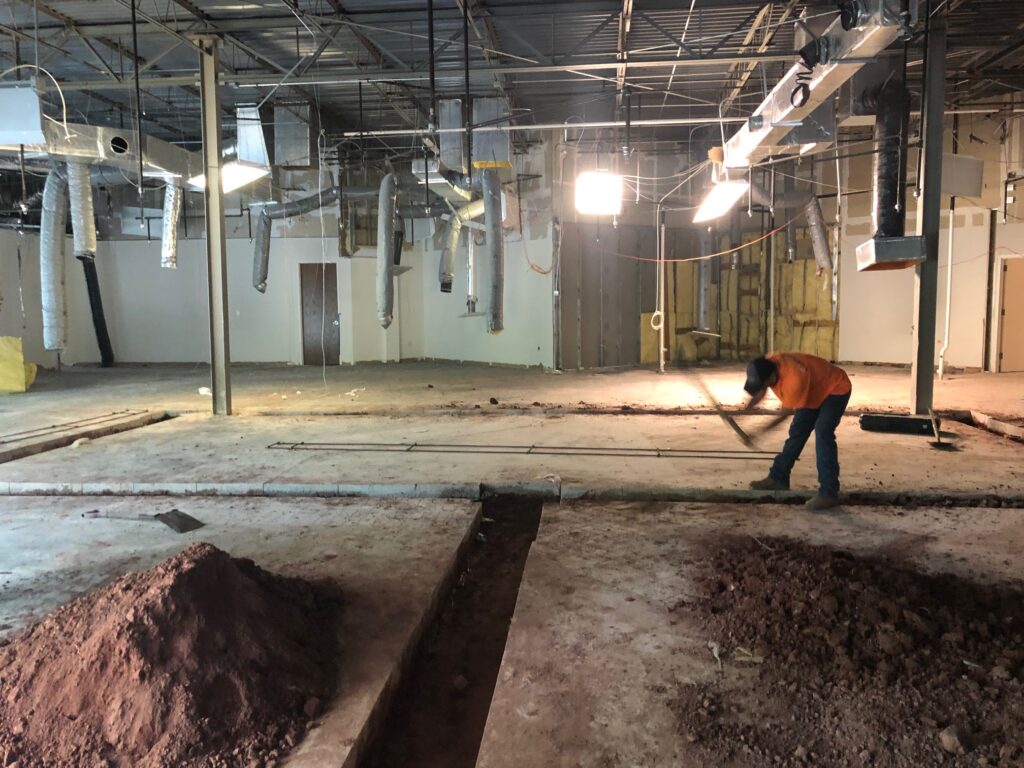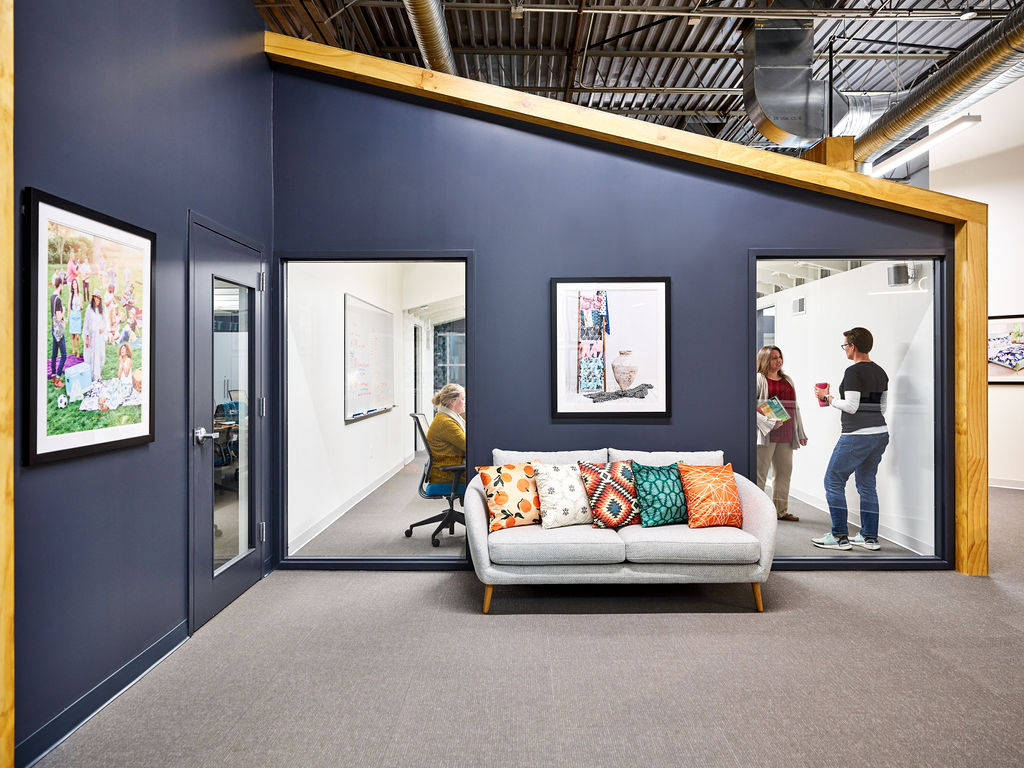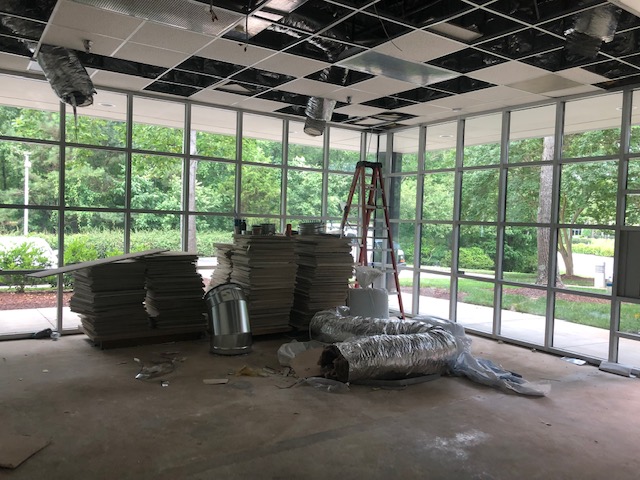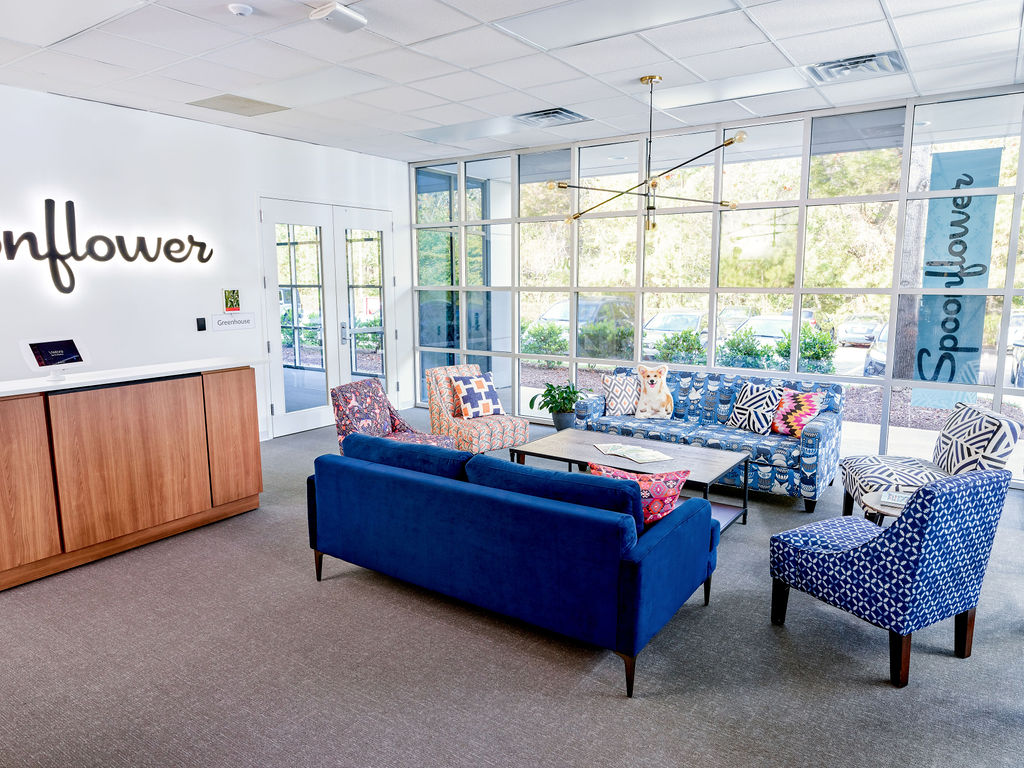 Project Details
PROJECT TYPE
SCOPE OF WORK
Spoonflower needed to expand its 8,200 sq ft office to accommodate a growing workforce. The business was also looking for some new things from its space–a less open workspace for better concentration, more community space, conference rooms, private phone rooms, and a photo studio. And Spoonflower needed its space to still reflect the creativity, individualism, colorful nature and industrial spirit of the company, its employees, and the city of Durham.
In partnership with Julie Cohoon of Center Studio Architecture and Gateway Construction, we embarked on transforming an adjacent 11,000 sq ft 1980s office space into a seamlessly combined 20,000 sq ft new home. After encountering 11 different ceiling heights in the new space, we took the main area to the deck and created a mezzanine level, adding 1,000 sq ft of flex community space to the project.
One of my favorite components of the new space is the plywood-wrapped pods that serve as team workrooms, allowing for collaboration while still limiting distraction and aiding concentration. And even though there were previously only windows on the East and North sides of the offices, we were able to bring light and greenery into interior conference rooms with well-placed glass windows that cut through the space to the outside.
Images ©Spoonflower.
Greenwood Primary Bath
sloanpolish
2023-11-05T23:29:23+00:00