Monochromatic Office and Music Room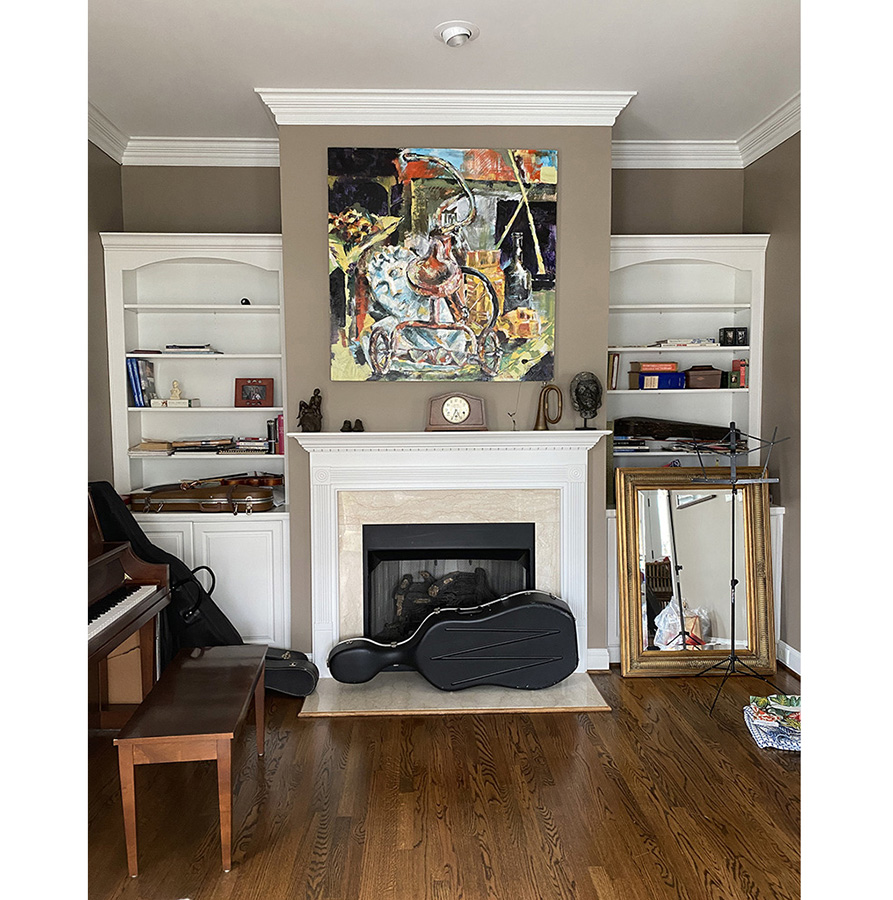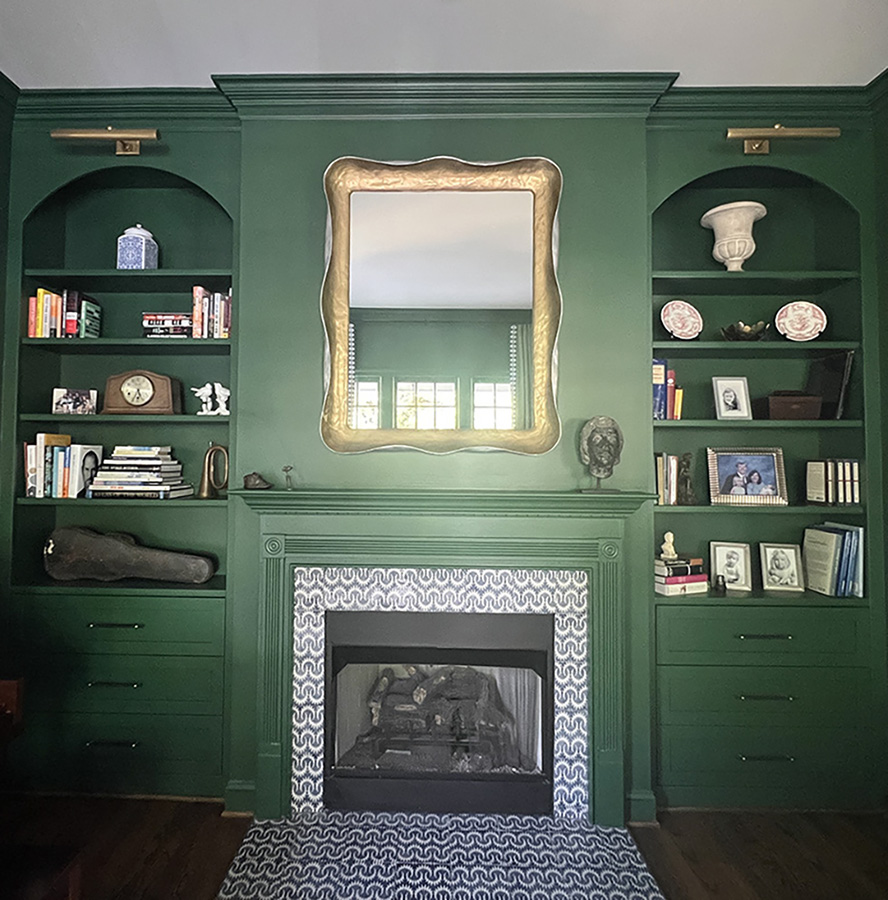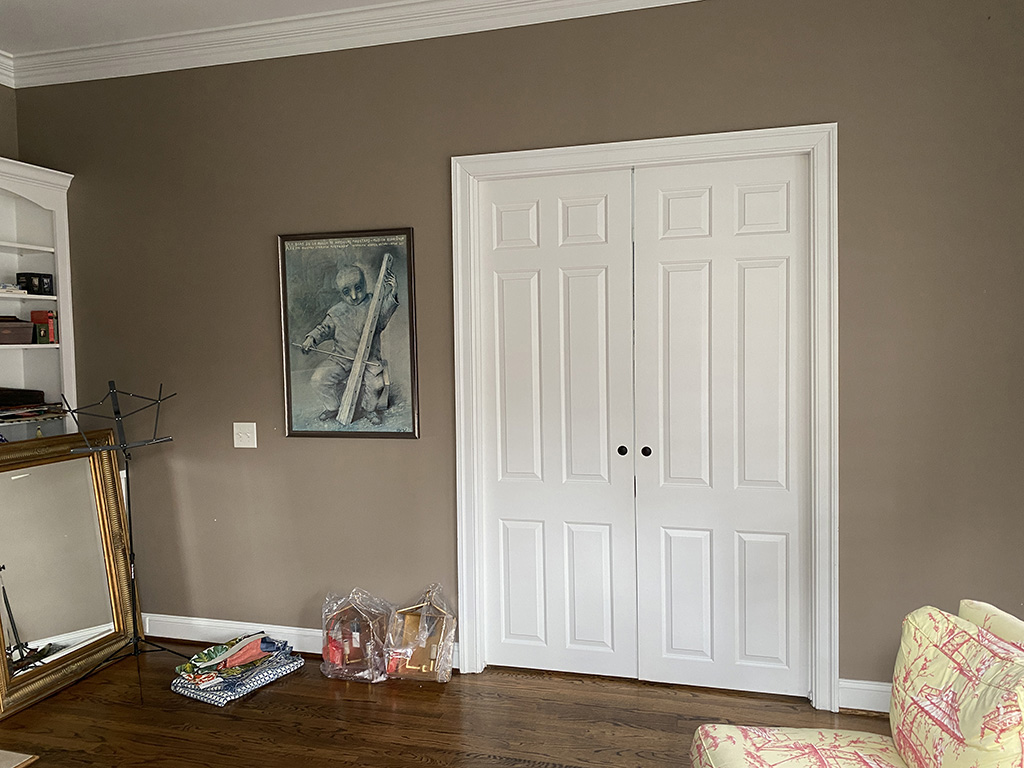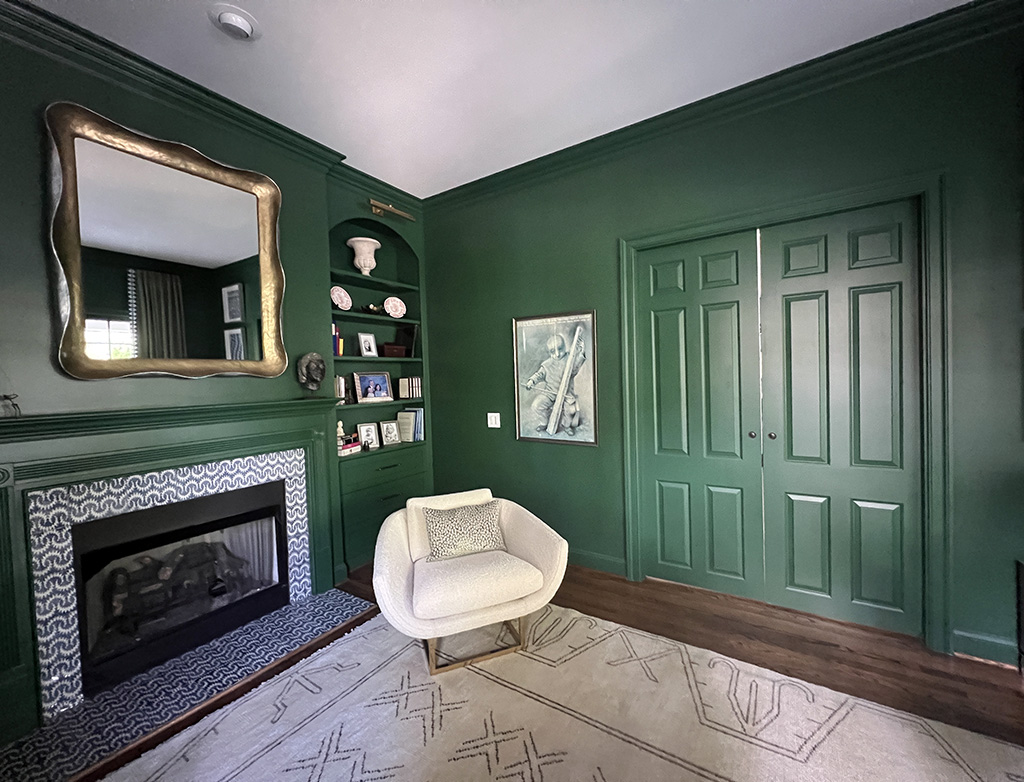 Project Details
PROJECT TYPE
Office / Music Room Renovation
SCOPE OF WORK
As it so often happens, our clients had an underutilized and outdated room at the front of their lovely home that was a catchall for some disparate furniture and items.  Our mission was to transform this space into an office and music room that was actually used and helped set a tone for visitors as they entered their home.
We started with the bones of the space.  First thing was to bring in some more natural light into the space and as this room is off a covered front porch, we wanted to open up the light coming in from the windows.  To accomplish this, we actually removed the beautiful wooden shutters that ended up obstructing the views and blocking too much light.  Next, we tackled the built-in bookcases.  We wanted to extend the new built-ins all the way to the ceiling, drawing your eye up to take advantage of the tall ceilings and mimic some other arched doorways on the first floor of the home.  We added picture lights and also changed the depth and functionality of the lower cabinetry for a more modern look.  The final change to the structure of the space was to change out the beige granite fireplace surround with this beautiful Spanish-influence blue and white tile.
The big design statement in this space is the color.  We choose to paint the entirety of the room–walls and trim–in this beautiful custom green color for a monochromatic, cozy, and elegant feel.  This rich green brings out the beauty in the wood of the piano and pairs perfectly with the mixed metal finishes of gold and silver in the space.  To punctuate the green, we added touches of blue with the fireplace tiles and drapery trim, commissioned a large piece of art for over the piano, and designed this stunning mirror for the focal point over the fireplace.
Images ©Allison Sloan Polish.
Modern Bridge House
sloanpolish
2023-08-13T02:49:39+00:00