About
Allison Sloan Polish
Allison is big on personal expression, not overly stuffy spaces.
As an evening dress buyer for Saks Fifth Avenue in New York City at the turn of the millennium, Allison fell in love with color and texture and pattern, but it was during her tenure as President of Spoonflower that she discovered a real passion for interior design. After a twenty-plus year career in marketing and product development and training at Parsons School of Interior Design in NYC, she launched Sloan Polish Design in 2020.
She is a color-obsessed, fashion-loving, neat freak executive and creative. She loves playing with pattern and texture inside the home or in the garden. Her current home is what she considers colorful, modern farmhouse style with touches of an industrial influence. And she is currently embarking on building a Scandinavian modern, waterfront lake house for her family that is a bit of a dream. Having grown up around parents that really appreciated and worked heavily in their landscape, and having reconstructed three of her own outdoor spaces in various homes, she relishes any chance to discuss trees and shrubs and how to maximize one's views. You can see examples of her residential and commercial interior design work below, much of it in her home where she served as general contractor and designer.
Allison loves to relax by singing karaoke in her living room and doing 1000-piece puzzles. She has a thing for doors and clocks. Earrings are her favorite accessory.
She and her husband Jeff have three sons and a Vizsla, Ruby. She knows firsthand the importance of well-functioning spaces that keep the family sane, producing and wanting to be together.
Press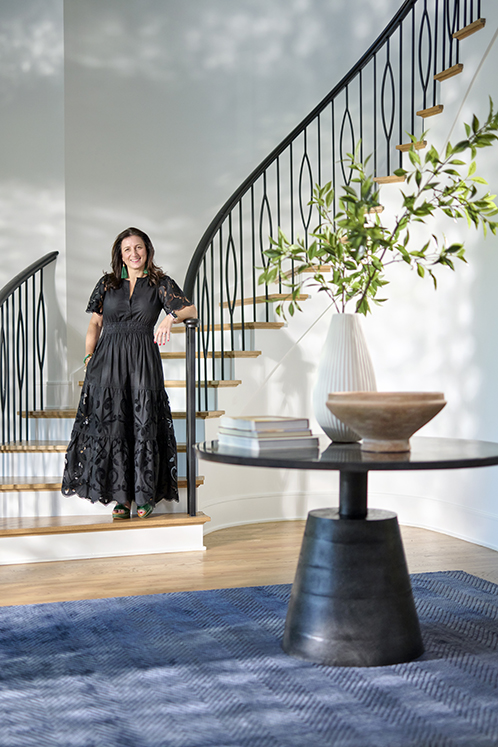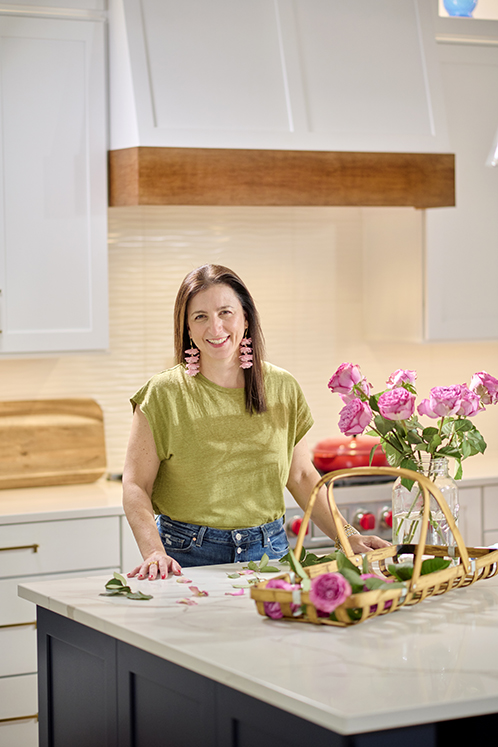 Spaces that Speak to You
We approach every residential or commercial interior design project with a fresh eye and a personal approach. Through an interview process, we learn how your space needs to function and feel, and this is our jumping off point. Take a look at past projects to see personal stories unfold in delightful space transformations.