A Bit About Me
I am a color-obsessed, fashion-loving, neat freak executive and creative. I love playing with pattern and texture inside the home or in the garden. I have a thing for doors and clocks. Earrings are my favorite accessory.
Solving problems and completing to-do lists bring me great satisfaction, and I relax by singing karaoke in my living room and doing 1000-piece puzzles. My family life is full and wonderful, complete with three sons, my husband, Jeff, and our Vizsla, Ruby. I know firsthand the importance of well-functioning spaces that keep the family sane, productive and wanting to be together.
After a twenty-plus year career in marketing and product development and training at Parsons School of Interior Design in NYC, I am finally ready to take my interior design passion and talents centerstage. You can see examples of my residential and commercial interior design work below, much of it in my home where I served as general contractor and designer. I have very high standards for myself and any partners I bring onto a project—you can expect tight project management and attention to detail.
I cannot wait to meet you and help you to love the space you live or work in. Let's solve some fun problems together.
Press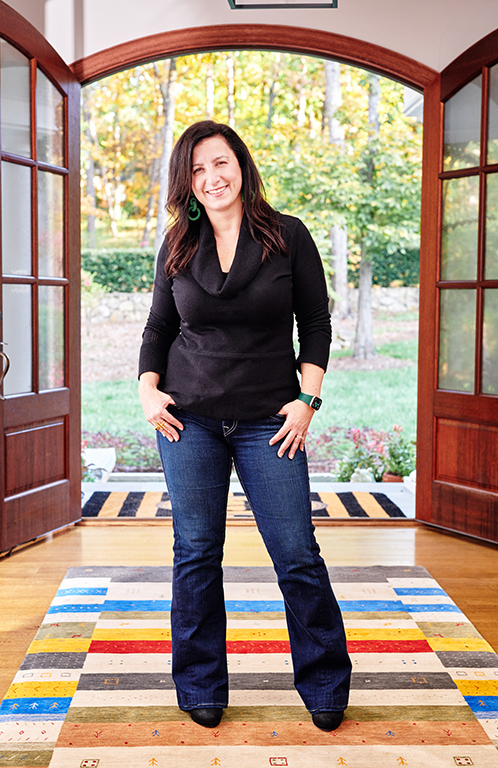 Spaces that Speak to You
I approach every project with a fresh eye and a personal approach. Through an interview process, I learn how your space needs to function and feel, and this is my jumping off point. Check out some of my past projects to see personal stories unfold in delightful space transformations.