Click on photos to view larger in light box setting.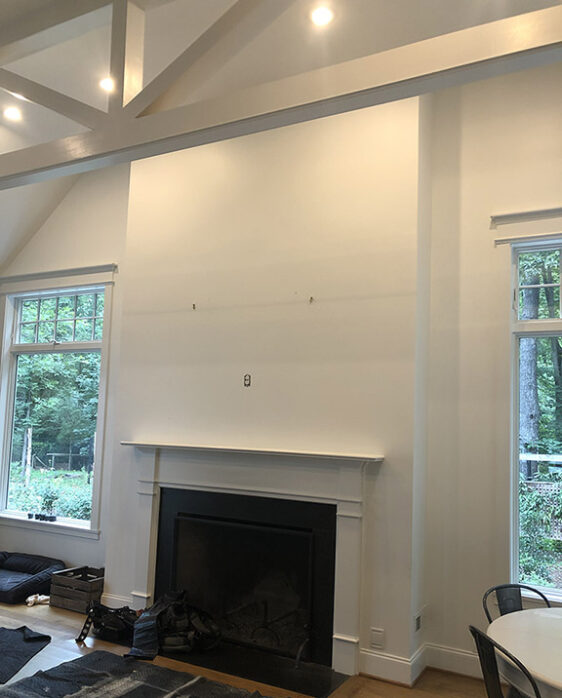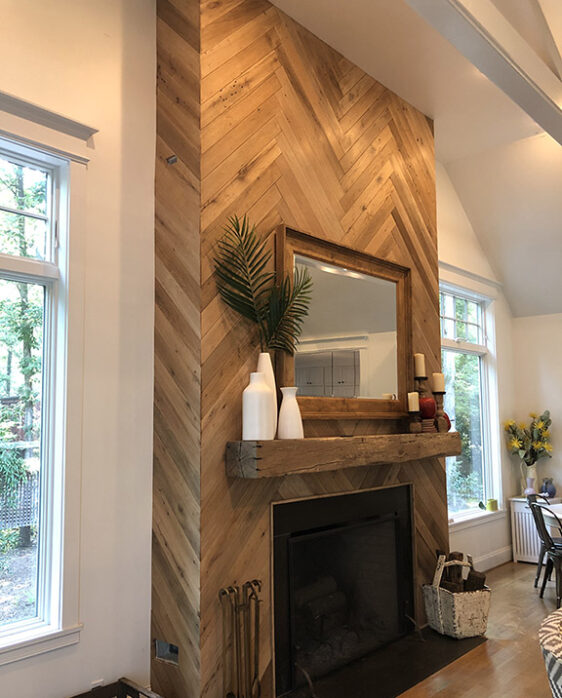 Project Details
PROJECT TYPE
SCOPE OF WORK
When we moved into our home, we had this amazingly large great room (35′ x 26′) that was devoid of features providing architectural weight, warmth and function. We wanted a place for a large TV but did not want to hang it over the fireplace. We wanted a way to divide the space into three important zones—dining room, living room, and a more intimate kitchen table. And we wanted to find a way to embrace the grandness of the room while still creating an intimate vibe.The key to working in this big space was respecting the scale of pieces required to appropriately fill the room and make the design work harmoniously.
By the time we closed on the house, we had constructed an amazing built-in bookcase to go across the long wall of the room with molding detail to match the existing case openings. It provides storage, a place for the TV, and a wonderful way to bring color and personality into the room. One of the next investments was the custom-built farmhouse dining room table—15′ long and 5′ wide—that seats 16 before its breadboard ends are extended to seat up to 20. With the beauty and visual weight that this table, paired with the china armoire, added to one side of the room, we needed to create balance and warmth on the other end of the space. I turned my attention to the fireplace, creating a herringbone design using salvaged flooring from the old Liggett & Myers tobacco building in Durham and an old barn beam as the mantle.
Some photos ©Spoonflower.